On the 18th August 2007 I remember 2 big scary people
walking into the yard where I was playing with my doggy mum and dad and my sister, the bigger one of the 2 bent down and picked me up and held me for a while and then passed me to the other one. Next thing I knew they were taking me away from my family and I was sitting on someone's knee in a car.
This someone turned out to be my new mum. It was so scary in there, I cried all the way, but at the same time felt relaxed cuddling up to my new mum.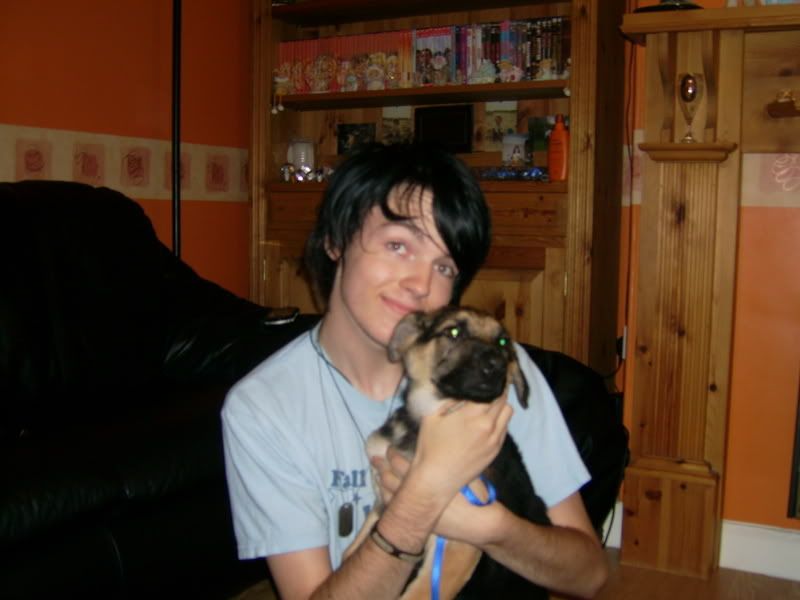 When we got to my new home my new mum carried me in and there were more scary people, they turned out to be my mum and dad's children and oh they made such a fuss of me. But then!! A black cat shot out of nowhere and scratched me on the nose. I'm ashamed to say it scared me so much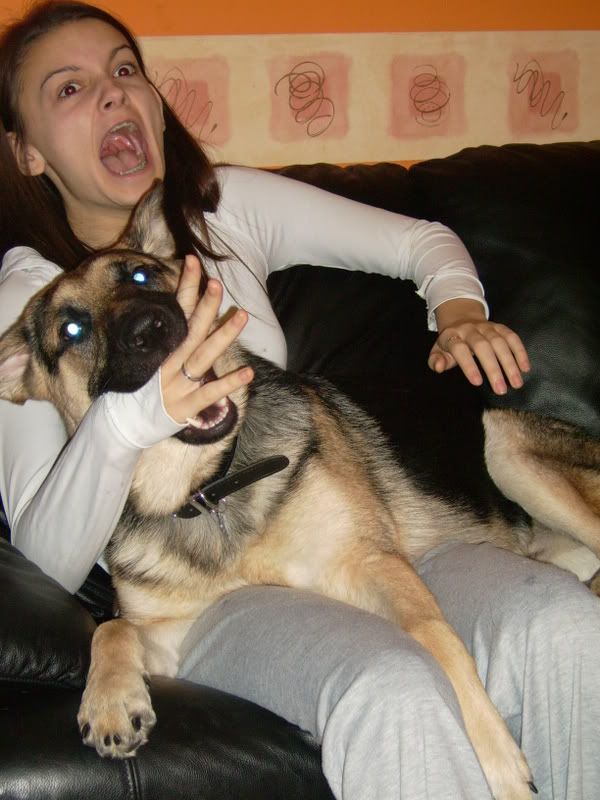 I wet myself,
left a little puddle on the floor(well I was only 16 weeks old, still a baby). After that they shut the cat away so it didn't hurt me again. Once I'd got over that I realised yes, I could be happy here.
That night though they tried to leave me downstairs in a bed all on my own and I cried so much, they kept coming to see me which was nice. They did the same the next night and the one after that. But then, the following night they let me in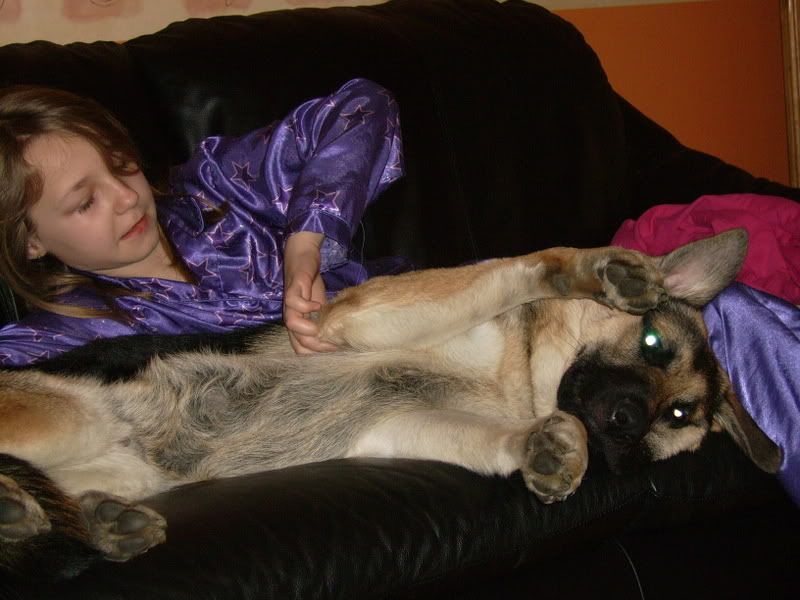 their bedroom with them, I slept down the side of the bed next to mum, still like doing that sometimes now although I'm a lot bigger now and there's not much room so I usually sleep either at the top of the stairs or on one of my beds halfway down or at the bottom.
Also, now I'm bigger I look after mum and everyone else too,especially since dad went to live somewhere else. I do get told off sometimes though because if anyone gets too close to mum I grumble at them. Emma likes to cuddle her but why should she, that's my job so I just try to tell her that by grabbing the nearest toy and run around the room with it grumbling at the same time.
Well it gets their attention. Hehehe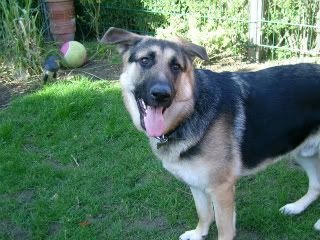 I will have to try and get a photo taken with Mum, she takes them all usually though so none of us together yet.
Well apart from this one, Mum and Amy were laying on the trampoline so of course I joined them, thought it was time mum had a face wash too.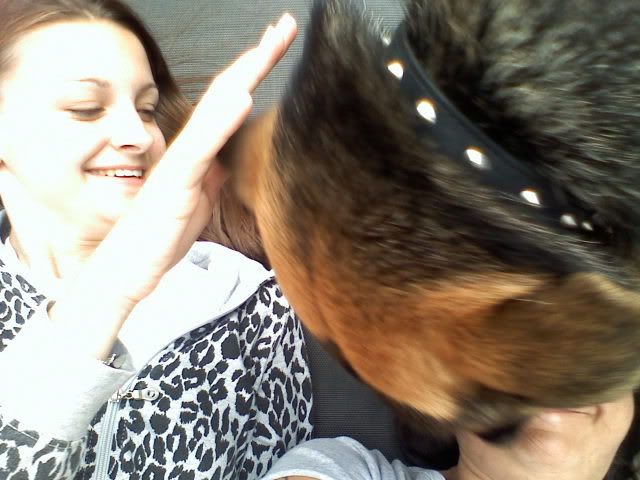 Dodge's Friends